Motorised flying sail furlers appeared on the amateur sailing market a few years ago. The first to appear were motorised furlers for Genoa sails at the end of the 1980's, and the technology has matured to the point where the systems can offer exceptional reliability.
Furling for flyer sails such as gennakers, code 0, and asymmetrical spinnakers was developed in the 2000's, with the arrival of manual furlers.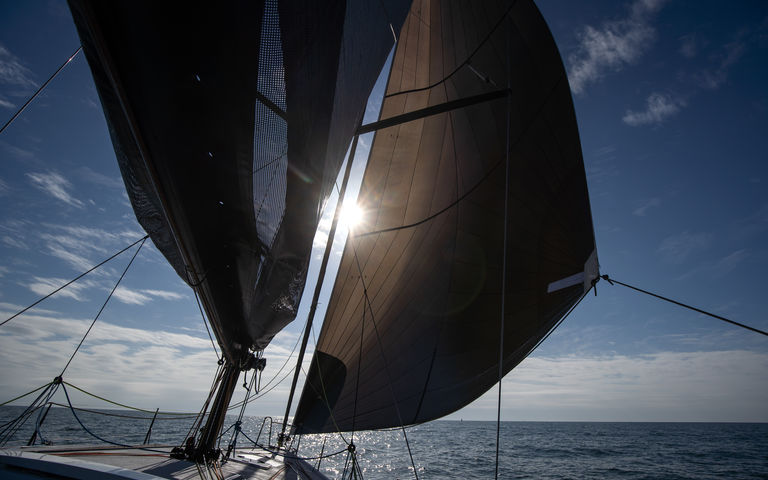 With sailing boats growing in size, flying sails have recently become larger and many more boats are operating with a reduced crew. This means that sailors need more assistance to manoeuvre their boat safely and comfortably.
Profurl developed their motorised flying sail furler to address this precise issue, and to make it easier and more pleasurable for sailors to use these sails.
 
Thanks to the tried and tested motor system, the Profurl motorised flying sail furler allows you to furl and unfurl your flying sails with ease, using a simple cabled or radio-frequency remote control similar to those used for an electric windlass. Now, any sailor can manoeuvre these boats, whether expert or less experienced. By making it easier to handle these sales, the motorised furler makes sailing much more pleasurable.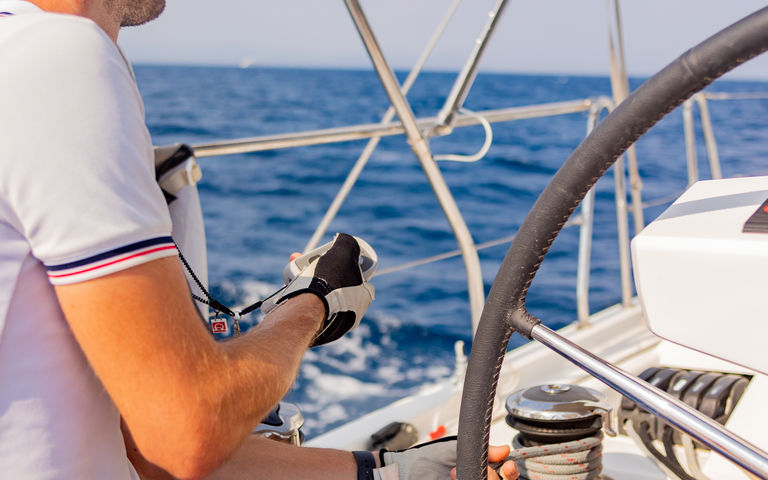 The other advantage of the motorised furler is the safety it affords the user. It enhances user safety in several ways: first, you can furl and unfurl your sails from the safety of the cockpit, keeping the crew safe. Please note that the furler can be installed at port, before you head out to sea. Additionally, the Profurl furler is equipped with a self-locking brake, preventing the sail from unfurling by accident. Lastly, the furler is also equipped with a circuit breaker, which stops the furler under certain conditions (a sheet blocked, forcing the system).
Another safety feature to bear in mind is the furl speed.  This can reach 110 rpm (according to the model), allowing you to furl a 140 m² flying sail in 40 seconds. This high-speed furling allows you to execute your operations quickly and keep your boat under control, no matter the conditions or situation in which you find yourself.
 
The Profurl motorised flying sail furler is designed for maximum reliability when in use. It uses motor technology which has been exhaustively tested both in the workshop and at sea. In use for several years now, including on a number of motorised furlers, this technology has proved its worth and will guarantee peace of mind to the user.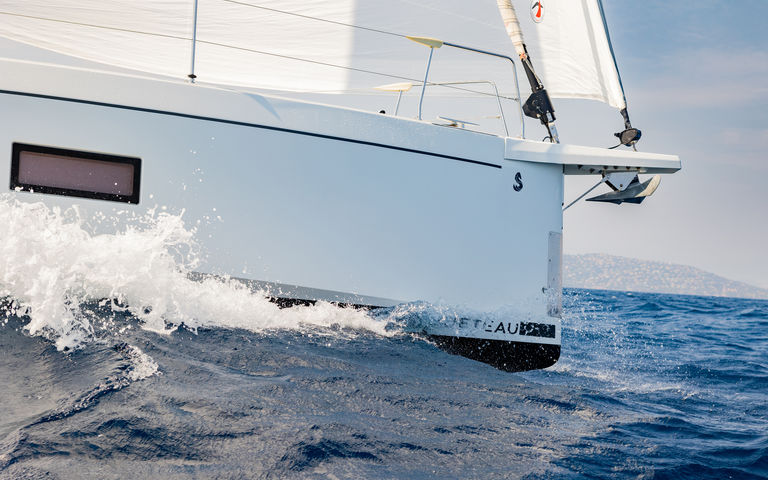 Profurl offers a range of motorised flying sail furlers in two models.
The latest, the NEXeLITE 4.0 was released in September 2022, after being officially unveiled at the Yachting Festival in Cannes. The NEXeLITE has all the advantages of a motorised flying sail furler, and can be used with ease on any sail up to 140 m².
Thanks to its 400 Watt motor, the NEXeLITE is the ideal solution to effortlessly furl and unfurl a gennaker on a 40-55 foot boat. With its high spin speed, it can furl a gennaker in tens of seconds.
 
It can be equipped with a radio-frequency or cabled remote control, allowing you to execute all of your manoeuvres from the safety of the cockpit.
The NEXeLITE is also lightweight and compact. At a mere 5 kg, it will be easy to use and install. It comes with a protective cover with an integrated handle, making it easy to handle. This cover is also designed to protect both the furler and the bridge from impacts, increasing its useful lifetime.
The furler is extremely easy to install, featuring a specific connector that plugs easily into the socket on the deck - and of course, these are all completely waterproof.
 
In terms of the power supply, the NEXeLITE 4.0 is available in 12V as standard and 24V upon request.
The NEXeLITE furler comes as standard with the following:
A gear unit with a 7m power cable, equipped with a Wichard snap shackle
Two plugs, including a deck socket and a male plug
A relay box with circuit breaker
A swivel
A protective cover
A storage case, allowing you to stow the product after use
Please note that, for sailing boat already fitted with a manual flying sail furler, you can convert this to a motorised unit. To do this, you just need to buy the gear unit (called a conversion kit).
As with every Profurl product, the NEXeLITE comes with an international 2-year guarantee.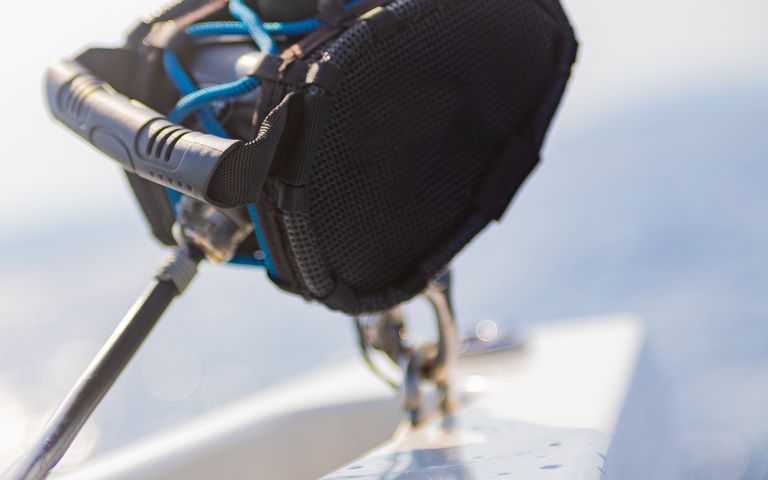 About installation.
The NEXeLITE 4.0 motorised flying sail furler is not a difficult product to install on your craft. Nevertheless, Profurl recommends that it is installed by a qualified retailer, in particular for the electrical connections. The list of approved Profurl retailers is available on the site, here.